(616)863-3111
Sun. - Thurs. 11 am - 9 pm
Fri. & Sat. 11 am - 10 pm
CLOSED MONDAYS
COVID -19 UPDATE effective.....1/14/2021
We have decided to TEMPERARALY put on hold all food services at Grill One Eleven. THE BAR WILL BE OPEN THURSDAY, FRIDAY, & SATURDAYS TO SERVICES RORA.

All services will remain open at Marinades Pizza Bistro, except indoor dining. For additional questions please call 616-863-3300.....THANKS FOR YOUR SUPPORT!!
NEW...SUNDAYS!!!
BRUNCH ONE ELEVEN...Served 11 am - 2 pm.
FABULOUS FOOD,
COMFORT, and STYLE...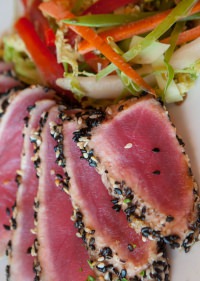 Welcome to Grill One Eleven, Rockford's premier classy casual dining at One Eleven Courtland in the Heart of downtown Rockford.

Grill One Eleven features a full bar with an extensive wine list. Guests are entertained on every level, from the second floor outdoor balcony, next to the fireplace, or on the main floor at a romantic oval shaped mahogany bar.

Our highly skilled Chefs work with the local farms to prepare seasonal weekend dishes. Steaks are hand selected and cut in house, and fresh fish is flown in to serve up some of the finest dishes in West Michigan.

Grill One Eleven is also known for its prestige selection of craft beers from Michigan and from breweries around the world. We look forward to having you as our Guest!
WEEKLY SPECIALS!!
Tuesday All Day ~ Half Off Appetizers.

Wednesday All Day ~$13.89 Bistro Steak...6 oz. cut in house, wood-grilled and topped with gorgonzola and chefs vegetable (Monday & Wednesdays Only), & Half Off All Wine by the Glass.

Thursday All Day​ ​~ $6 Classic & $7 Signature Cocktails. Ladies Free Dessert with Entree.

Friday All Day ~ Rotating Chef's Specials​.

Saturday All Day ~ Dine In $7 Wine Bottles​.

Sundays 11 am - 2 pm ~ Brunch with $3 Bloody Marys, Mimosas, & Miller Lite Drafts.
Happy Hour
Daily 3-6pm & All Day Sunday
$2 off All Appetizers, House Wine, & Drafts
$2.50 Domestic Bottles
$2.95 Sangrias & House Wells
Phone (616) 863-3111
Grill One Eleven for lunch, dinner, group gatherings, and adult fine beverages.
ON TAP

MILLER "Lite" American Pilsner
STELLA ARTOIS "Belgium" Imported Lager
GRAND ARMORY "White Chocolate Blonde" Blonde Ale
DESCHUTES "Fresh Squeezed" American IPA
OLD NATION "Boss Tweed" Double NE IPA
GUINNESS "Irish" Imported Nitro Stout


Packaged Beer & Wine Now Available!
Reservations aren't required but are available and encouraged on busy evenings. Enjoy a wonderful meal by our award-winning chefs, upstairs by the fireplace, downstairs at the bar, or outdoors on the Grill One Eleven Balcony.